Our Founders
Mr Tejas Sura
Mr Tejas Sura has over 20 years experience in areas of Project Management, Structural Engineering, Procurement and Construction. He is an accepted corporate trainer, in Project Management and Civil Engineering. The proof of his ability is visible through his globally recognised education and certifications from The University of Texas at Austin, Project Management Institute, Welingkars and VJTI. He holds Licenses granted by The Municipal Corporation of Greater Mumbai to practice Structural Engineering and Plumbing Consulting. He has contributed in committees that define international and national standards in Project Management and Civil Engineering, and has addressed various global technical forums.
Cubic Turnkey Pvt. Ltd. is a brainchild of Mr. Tejas Sura; it was created to service the requirements of the present construction, real estate and infrastructure industry. The current challenges in this industry can be met by the company, which is architectured around his vast experience and expertise.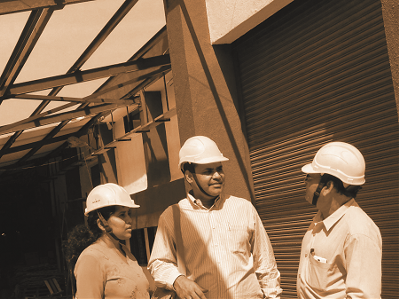 Mrs Keyuri Sura
Mrs Keyuri Sura, co-founder of Cubic Turnkey Pvt. Ltd., is an accomplished Architect and has designed many residential, industrial and commercial projects of repute during her over 20 years of experience. In addition, she also has a flair for Interior Design and Architecture.